Multiple New IPs From Blizzard in Incubation Period – Mike Morhaime Offers Pipeline Insight
Blizzard is undoubtedly a powerhouse in the gaming world with wildly successful franchises such as the beloved World of Warcraft, the multi-billion dollar hit Overwatch, Diablo, and more. With the smashing success of the team's recent FPS, Overwatch, and updated content for their other major titles – many Blizzard fans wonder what could be next for the video game giant.
During an earning's call held by Activision Blizzard, the president and co-founder of the company, Mike Morhaime, took center stage (figuratively) to discuss a little bit about what the future holds for the company and what players can look forward to now that Blizzard is "in a better position than ever before in our history." With fellow co-founder Allen Adham back in the fold ready to head up the incubation teams, the team as a whole is looking ahead but also very much present in their current endeavors.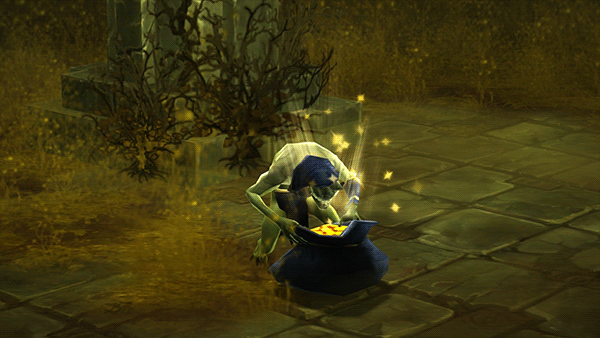 Morhaime made it very clear that they aren't abandoning flourishing franchises that are currently out. Heroes of the Storm, Overwatch, Diablo, World of Warcraft – they are all very much still a priority for the team at Blizzard,
We now have multiple dedicated incubation teams that are being led by some of our most experienced game designers at Blizzard. I should say that creating new, Blizzard-quality games on any platform will take time. And as we've shown in the past, we're not going to release any games that we don't feel live up to our expectations or those of our players. When we do bring new experiences to current or new platforms for new and existing IPs, they're going to be ideas that are our teams are passionate about and that we think there is a large audience for."
It'll be interesting to see where the company goes from here. Overwatch was a wild success that took even Blizzard by surprise while on the other hand, the team ended up having to cancel a proposed MMO called Titan because it "failed horrifically." The team over at Blizzard has proven time and time again that they are committed to their community and the gaming market, so only time will tell what's in store – though the approach they are taking is incredibly healthy and cautious, the goal of spanning further out into other platforms continuously is a move many could benefit from.
What type of game would you like to see from Blizzard? More multiplayer type games or would you like to see something a little different? Join in on the conversation in the comment section below, and don't forget to check out DFTG on Twitter for gaming and entertainment news live 24/7!
With an arguably unhealthy obsession with Mass Effect, Liana has been an avid collector of gaming and comic memorabilia for well over two decades. With a passion for writing, gaming, and comics - she is currently working as Editor-in-Chief for the revival of Prima Games, with previous managing editor experience with several gaming publications including ComicBook.com, The Hollywood Reporter, TwinGalaxies, and other outlets. She is also the Co-Owner and Managing Editor for DFTG. You can find her on Twitter, Instagram, as well as several Facebook communities online.