Last of Us 2's Neil Druckmann Talks Horizon Zero Dawn in New Interview – "We Have to Top This" (VIDEO)
In a recent interview between the Last of Us 2 creative director Neil Druckmann and Guerrilla Games' managing director Hermen Hulst released by Sony Interactive, the two discussed much in the way of the future for the Last of Us 2 and where Horizon Zero Dawn stands. Both titles have a strong foundation – both the Last of Us and Horizon received an amazing reception from players world-wide. The interview talks gun-toting machines, graphical achievements, and more – check out the full video below:
What happens when two power giants in gaming seek challenge in one another? A huge, epic win for gamers – that's what. When talking about the stunning detail of Horizon Zero Dawn, Druckmann had nothing but high praise for the fellow PlayStation exclusive title:
The graphics are staggering. How are they getting so much foliage, so much density, in an open world game? You better believe I'm going back to my team and I'm saying 'this is the bar now. We have to top this."
This is something that benefits everyone – gamers and fellow developers. The bar should always be rising, striving for the best technology can achieve and what is doable within the scope of game type. Open-world games are incredibly tricky when balancing graphics and situational circumstances. Great open world titles doesn't always equate with the best graphics – just look at any Elder Scrolls game or Fallout.
There were many points offered during the interview, and the half hour long segment is well worth the watch. For gamers who enjoy these titles, to those looking to get into the industry – the in-depth conversation between these two professionals offers a relevant insight into what it takes to create these epic tales and specific variations between genres. They even discuss the "anxiety" involved in cross-genre decisions between projects.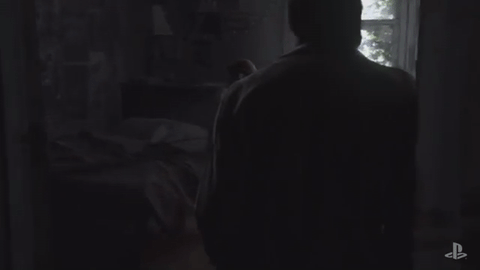 Both Last of Us and Horizon Zero Dawn were PlayStation only exclusives. We've had our first peak of Last of Us 2 here and hints at what the centrical theme of Zero Dawn's sequel will be – including the possibility that Aloy will remain the protagonist, despite previous commentary stating otherwise.
What did you think of the interview between Druckmann and Hulst? Are you excited to see Westorld's Shannon Woodward join the Last of Us 2 cast? Join in on the conversation in the comment section below, and don't forget to follow DFTG on Twitter for gaming and entertainment news live 24/7~
With an arguably unhealthy obsession with Mass Effect, Liana has been an avid collector of gaming and comic memorabilia for well over two decades. With a passion for writing, gaming, and comics - she is currently working as Editor-in-Chief for the revival of Prima Games, with previous managing editor experience with several gaming publications including ComicBook.com, The Hollywood Reporter, TwinGalaxies, and other outlets. She is also the Co-Owner and Managing Editor for DFTG. You can find her on Twitter, Instagram, as well as several Facebook communities online.