Overwatch Free Weekend Heads to PC and Consoles Nov. 18-21
In case you haven't noticed by now, we love Overwatch. You read it here first (millionth?), folks. DFTG loves Overwatch. With an eclectic cast of heroes, it effortlessly blends together a mix of skill, shoot-em-up, strategy, and everything in between. Want to hang back and get business done? Pick Widowmaker! Want to get right in the face of the enemy? Stand tall with Reinhardt! Want to become the wildcard, the loose cannon, the one who has all the fun? Tear it up with Junkrat! Seriously, the possibilities are endless! Well, kind of. There are 22 heroes to pick from, but the possibilities can be endless in your mind! Those possibilities can be yours should you choose to play the Overwatch Free Weekend event November 18-21.
Heroes wanted! Play Overwatch for FREE November 18–21 on PC, PlayStation 4, and Xbox One: https://t.co/Pq264DPRRz pic.twitter.com/zkOcFWY9HR

— Overwatch (@PlayOverwatch) November 10, 2016
For PC, you must have a Battle.net account, and for PS4 and Xbox One users, you must have PlayStation Plus and Xbox Live Gold memberships, respectively. It will require about 12GBs of space, and players will have access to all 22 heroes, 13 maps, and a selection of play modes, which will consist of Quick Play, Weekly Brawl, Custom Game, and Play vs. AI. If you choose to purchase the game after the free weekend, your progress and everything earned from Loot Boxes will be carried over provided you purchase it with the same account you played the free weekend with. Unfortunately, trophies and achievements will be disabled during the event.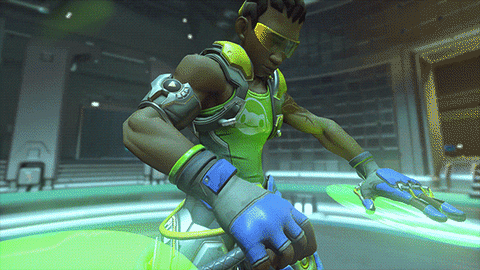 The free weekend event will begin November 18 at 11 a.m. PT, and last until November 21 at 4 p.m. PT. All information about the event can be found here, and should you wish to continue your watch after the free weekend, Overwatch can be purchased here.
Anybody planning on getting some action in during the free weekend? Which of you are already heroes? Anybody in the PTR playing as Sombra yet? She's so fun to play as. You definitely need to check her out! Speaking of checking things out, have you seen this video, in which the voice actors of Overwatch are forced to converse with Jonny Cruz, who is the voice actor of Lucio? It is an absolute must if you are need of some good feels. Let us know what's happening down in the comments, and as always, stay tuned to Don't Feed the Gamers, because when news becomes a thing, we like to let you know that it has become a thing.
Eric is an editor and writer for Don't Feed the Gamers. When he is not staring at a computer screen filled with text, he is usually staring at a computer screen filled with controllable animations. Today's youth call this gaming. He also likes to shoot things. With a camera, of course.