Thanks to Google, You Can Now Turn Your Android Phone into a Wand From Harry Potter
Okay, so you can't really turn your phone into a wand, but thanks to Google, you can get the next best thing in the Muggle world. With the upcoming release of Fantastic Beasts and Where to Find Them, Google has has given Android phones the wizarding treatment. Now, with just a few Latin phrases, you can conjure up some of the more common spells and your phone will activate the command accordingly. Unfortunately, Apple won't be getting the same perk, so if you're an Android user, make sure you give it a try!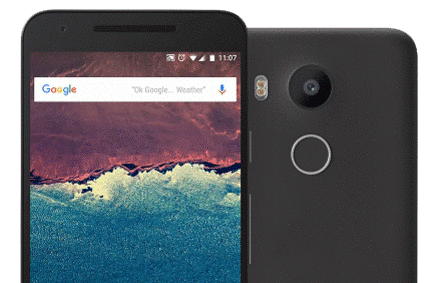 Before you ask, no you won't be able to turn anyone into a ferret, but you will be able to conjure a few simple tricks. Simply say, "Okay, Google" as you normally would. If you want to turn on your phone's flashlight, say "Lumos". If you want to turn it off, say "Nox". Finally, the third spell you can conjure is one that might be the most helpful. If you want to quickly silence your phone, simply say "Silencio". And that's it! Now you're a wizard!
The update to Google's functionality is a little gimmicky, but definitely worth it for the fun of it, as fans of the Harry Potter realm get a chance to experience the magic for themselves. Aside from the spells, Google users can also sneak a peek into the magical world, using Google Street View. Search "fantastic beasts" and you'll get an up-close and personal look at fantasy New York in 1926, and the locations featured in the upcoming film.
Aside from these neat features, there is also a virtual reality game coming where you can assist Newt Scamander capture his beasts utilizing the Daydream View virtual reality headset. The headset goes on sale this November, shortly followed by the game's release.
The hype for Fantastic Beasts and Where to Find Them has been a growing phenomenon for quite awhile now. With tons of news about the film and subsequent media tie-ins, take a look at these other articles to keep in the know:
Fantastic Beasts: Cases from the Wizarding World Set for Release, but What About Harry Potter Go?
Johnny Depp to Join the Magical World of Fantastic Beasts
Fantastic Beasts and Where to Find Them releases November 18th, 2016, and stars Eddie Redmayne (The Theory of Everything) as the protagonist, Newt Scamander.
So what do you think of this new feature for Google? Do you plan on conjuring a couple spells using this magical technology for yourself? Are you planning on seeing Fantastic Beasts when it releases? Let us know in the comments below!