Captain Marvel Film Officially Underway – Movie Lands Its Directors Team
There is no doubt that it is a fantastic time to be a Marvel fan. With the overwhelming success of the Guardians of the Galaxy franchise, the Avengers series, and the plethora of other titles that have been positively received, Marvel lovers have had their fair share of treats within the Marvel Cinematic Universe (MCU) and standalone projects. It seems like the next step in their cinema conquest is one step closer to becoming a reality as Captain Marvel finally lands its director team. The Mississippi Grind's Anna Boden and Ryan Fleck have officially been announced as the duo taking the helm of the latest venture.
With the nature of Captain Marvel, the comic book giant has not been shy in previous statements showing that they were actively looking for a female director. Anna Boden has a few projects under her belt including that of The Big C, It's Kind of a Funny Story, and Young Rebels, to name a few. This also marks the first film in the MCU to be directed by a woman, which does mark a first for this particular movie franchise.
Choosing a director for Captain Marvel has been a long time coming and the team behind the upcoming film wanted to make sure that the script was detailed enough to a certain standard before bringing in a director. A smart move to adequately gauge capability when choosing someone to bring this vision from paper onto the big screen. Reportedly when Marvel met with the duo, Boden and Fleck, they were impressed by their vision of the story and felt that this team would be best suited for Captain Marvel.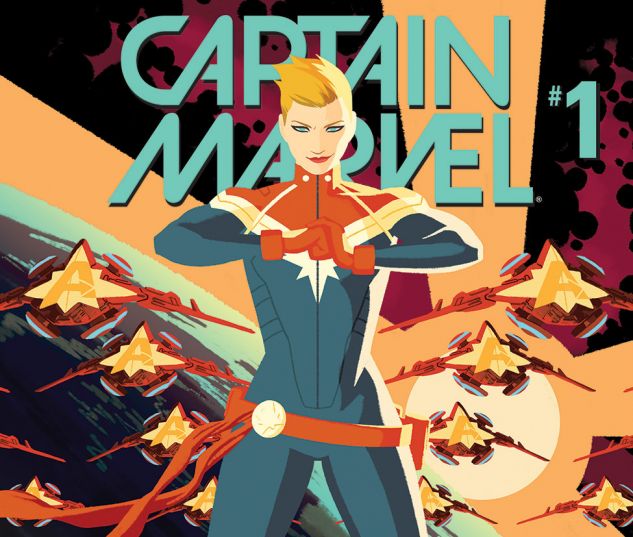 With the success of Doctor Strange and other new characters brought back into the film limelight, Marvel is looking to increase their repertoire of characters getting their movie-time spotlight. Black Panther is another film coming from Marvel that fans are excited for, even more so after the previous Avengers film, Civil War.
Boden and Fleck have previous professional chemistry with their combined work on The Mississippi Grint, Billions, and Half Nelson (to name a few). It will be interesting to see their take on a different type of movie genre, but if Marvel was impressed, then that is a fantastic way to start the process of getting this show on the road.
Currently the script is being fleshed out by Nicole Perlman (Guardians of the Galaxy, Gamora) and Meg LeFauvre (Inside Out). Captain Marvel is slated for a March 8th, 2019 release in theaters world-wide, and until then – we've got plenty of other Marvel goodness to keep us occupied until then. What are your thoughts on the directors choice? Would you have preferred to see Boden take the lead or are you happy to see the duo back in action together? Join in on the conversation in the comment section below, and don't forget to follow DFTG on Twitter for gaming and entertainment news live 24/7!
With an arguably unhealthy obsession with Mass Effect, Liana has been an avid collector of gaming and comic memorabilia for well over two decades. With a passion for writing, gaming, and comics - she is currently working as Editor-in-Chief for the revival of Prima Games, with previous managing editor experience with several gaming publications including ComicBook.com, The Hollywood Reporter, TwinGalaxies, and other outlets. She is also the Co-Owner and Managing Editor for DFTG. You can find her on Twitter, Instagram, as well as several Facebook communities online.