Valve Aims its Ban Hammer at Gambling Team Fortress 2 Accounts
Last year, Valve's latest iteration in their Counter Strike series, Counter Strike: Global Offensive, was ground zero for multiple gambling scandals involving real money trading for in-game cosmetic variances to weapons, AKA skins. This scandal then carried over to a recently released statement regarding the Team Fortress 2 community. First, let's give a little backstory as to what kickstarted the mighty ban hammer to fall from the team over at Valve:
Normally, weapon skins can be obtained via in-game drops, opening crates using keys that can be purchased from Valve, and simply trading with other players. The ladder option exists thanks to Valve's Steam Community Market, where skins take on real world value. Depending on the rarity and demand for the skin, the cost can range between a single cent to thousands of dollars. Valve gets a cool 15% of every transaction, and everything is perfectly regulated.
Then, there are third-party gambling sites. These sites allow people to gamble on weapon skins, usually with different methods, whether it be placing skin bets on the outcome of pro CS:GO matches, or spending money on crates that contain random skins, with the potential for some of them to be extremely rare. On its own, the idea of gambling for skins isn't necessarily a terrible idea, aside from feeding into potential gambling addictions and leading people into financial ruin.
Some of the third-party gambling sites have rules in place to prevent illegal activity, like underage gambling, though these rules aren't necessarily enforced. Unfortunately, because the gambling scene was unregulated, the gambling sites were able to get away with it.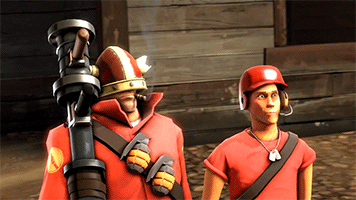 Thankfully, the folks over at Valve proved to us that they do indeed have souls, despite our serious lack of Half-Life 3. After news on the gambling scandals broke out, Valve released a statement, which you can see the full message here, stating very plainly that Valve has never had any business relationships with the third-party gambling sites, nor have they ever received any revenue from them. Furthermore, Valve took a very big step forward and began blocking many CS:GO gambling accounts.
Since then a number of gambling sites started leveraging the Steam trading system, and there's been some false assumptions about our involvement with these sites. We'd like to clarify that we have no business relationships with any of these sites. We have never received any revenue from them. And Steam does not have a system for turning in-game items into real world currency."
Fast forward to now, almost a year later, and Valve has released another statement, this time revealing that some unnamed gambling web sites have started leveraging Team Fortress 2 items. As such, Valve has extended its reach of its almighty ban hammer into the world of its class-based fps, where they will hopefully nip the gambling issue in the bud, preferably before it escalates to the same level as CS:GO did.
More recently, some gambling web sites started leveraging TF2 items. Today we began the process of blocking TF2 gambling accounts as well. We recommend you don't trade with these sites."
What do you guys think of Valve's steps to combat third-party gambling? Are they doing too much? Not enough? Let us know in the comments section below, and as always, stay tuned to DFTG for the latest gaming news!
Ryan is the Lead Editor for Don't Feed the Gamers. When he isn't writing, Ryan is likely considering yet another playthrough of Final Fantasy IX. He's also the DFTG cinnamon bun.