New Divisions System for Call of Duty WWII Instead of Create-A-Class
With the latest CoD, Call of Duty WWII, having a huge spotlight on it at this year's E3, it's only natural that more and more information being made readily available before then. From its successful global premiere, to intricately accurate attention-to-detail when it comes to the historical team on board – the next phase for the Call of Duty franchise seems to be the right step made for the series. This is what fans have been asking for, and this is what fans are getting. On that note, though the franchise is going "back to their roots," it doesn't mean everything will remain the same. Case and point: the new divisions system.
Not much has been revealed about the upcoming multiplayer aspects, though horrah for zombies on a whole new level, but a few sneak peeks have emerged thanks to Activision. One of those details that came to light was the elimination of the create-a-class system, instead being replaced with a new divisions system.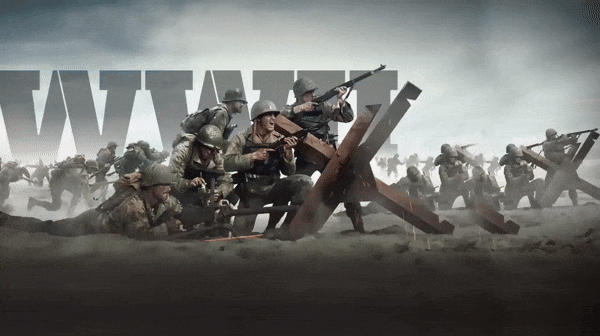 Sledgehammer Games took to a recent blog post to talk about what exactly this system is. Glen Schofield talks about the differences and the varying levels of customization seen within the divisions system:
Divisions fundamentally redefines how players invest in their Multiplayer soldier career. Replacing the create-a-class system, players choose from five iconic World War II divisions each with specific basic combat training, division training and weapon skills. We think it'll intrigue Call of Duty series veterans, and we can't wait for our fans to see it for themselves."
In the same post, he talks about the main character, specifics to the single-player, campaign, and more. He also expressed excitement towards their presentation this year at E3, which we will be covering live to give you more info as it arrives.
Call of Duty WWII drops November 3rd for PC, Xbox One, and PlayStation 4. For more info on the upcoming shooter, you can also check out our Call of Duty hub here. For more gaming and entertainment news, be sure to follow DFTG over on Twitter for our 24 hour live news feed.
With an arguably unhealthy obsession with Mass Effect, Liana has been an avid collector of gaming and comic memorabilia for well over two decades. With a passion for writing, gaming, and comics - she is currently working as Editor-in-Chief for the revival of Prima Games, with previous managing editor experience with several gaming publications including ComicBook.com, The Hollywood Reporter, TwinGalaxies, and other outlets. She is also the Co-Owner and Managing Editor for DFTG. You can find her on Twitter, Instagram, as well as several Facebook communities online.