HUGE Doom Update Hits – Unlocks ALL DLC for Free Among Other Major Changes
Players of the critically acclaimed recent Doom title can get even more amped about kicking ass and taking names as a huge update just hit the Bethesda title and comes with many gifts for players, including literal gifts and a much needed revamp of the title's multiplayer. The Doom update, appropriately titled version 6.66, comes with a lot of revamping as well as a free trial period for those who have yet to check it out for themselves.
Among the changes in the latest update include the efficient murder of the dreaded season pass. Instead, Bethesda and id Software are unlocking the SP's multiplayer DLC for all players that enjoy this title, which is great news for both veterans and newcomers to the Doom world. So what comes with this new unlock? We've got you covered:
9 additional maps
3 additional guns
3 additional demons
New armor
New equipment
ALL FREE
Players that already dived head first into this title may or may not have taken issue with the Hack Module system, which provided consumable boosts for players in short bursts. The Hack Module system has now been replaced by a new Runes system that allows new abilities and other perks for fans to enjoy and make a part of their loadout.
The Multiplayer aspect that has previously been seen as lacklushter has also gotten its fair share of changes. No longer are unlockables random, instead circulating on a rotation to allow for players to strategically play for specific equipment, demons, and customs. Much like other MP-centric games, certain tasks and incentive to level are there in place for players to unlock what they want versus just what they can get at random.
The HUD has been tweaked a little bit as well for "better callouts for challenges, awards, and scoring." Marty Stratton, the game's director had this to say,
The kill card has been completely revised to provide players a more clear and accurate account of their demise, including not just who killed them but also the players, weapon types, and damage that combined to kill them."
For players that have already done the grind and put in the time, they will see their levels reset but it's not as scary as it sounds. Each gamer will have the choice to retain what they've unlocked so far or they can start from scratch and resetting everything to that of a newcomer. New badges will also be available for veteran players to show off the hard work they've put into this title.
For those that have yet to check out Doom for themselves, the free trial period mentioned earlier will be at these times:
PC

July 20 at 10 AM PT – July 23 1 PM PT

Xbox One

July 20 at 9 AM PT – July 23 9 AM PT

PlayStation 4

July 27 at 9 AM PT – July 30 9 AM PT
Here are the full patch notes for the recent Doom update: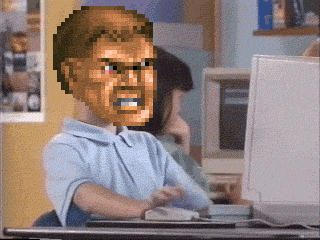 Multiplayer
Fixed an issue where textures appeared to glow on the player's character.
Fixed an issue in Multiplayer where players would respawn frozen at the beginning of a Freeze Tag round.
Fixed an issue in Multiplayer where parts of the player model appeared transparent in some circumstances.
Fixed an issue where players would disconnect from a match under certain conditions.
Fixed an issue in Infernal Run where picking up the ball when out of ammo would cause problems with passing or receiving the ball.
Fixed an issue with the Multiplayer Challenge "Aimbot Hax" where Reaper Longshots would not count towards challenge completion.
Fixed an issue in Multiplayer with inconsistent power item spawns on Outbreak.
SnapMap
Added rotate on XYZ axis to the Grab Object manipulate controls
Added setting to remove network limitation on single player only maps.
Resolved various freeze and crash bugs.
Fixed various matchmaking and lobby issues.
Fixed visual bugs that result from combining specific HUD elements
Fixed various freezes and crashes with using Campaign Model.
Fixed coop crash with Bob and Rotate settings.
Fixed bug that caused AI to run into blocking volumes set to Block Demons and AI Sight.
Improved collision issues causing AI to partially fall into blocking volumes set to Block Demons.
With an arguably unhealthy obsession with Mass Effect, Liana has been an avid collector of gaming and comic memorabilia for well over two decades. With a passion for writing, gaming, and comics - she is currently working as Editor-in-Chief for the revival of Prima Games, with previous managing editor experience with several gaming publications including ComicBook.com, The Hollywood Reporter, TwinGalaxies, and other outlets. She is also the Co-Owner and Managing Editor for DFTG. You can find her on Twitter, Instagram, as well as several Facebook communities online.