Expect a Huge God of War Presence at E3 2017 – New Ad Amps Up Hype
E3 is looming around the corner and several members of our team can't wait to sit front row and absorb all of the gaming goodness that is so close, yet so far. Among the exciting teasers that fans are wanting to see from this year's showcase, the latest (and much different) God of War title is among them. We've had leaks, interviews, and more to get excited but what gamers want to see is some action! If this ginormous ad is anything to go by, we may just get our wish:
Now this is speculation based purely off of seeing the ad, but if history is anything to go by – this is a very good sign. At last year's conference there was a beautifully intricate and stylized ad, much bigger than the one above, that was seen promoting the game within the game, Gwent. It proved to be the hint of the century when it was announced later that Gwent would be seeing its own game apart from the Witcher narrative. You can check out that glorious image below: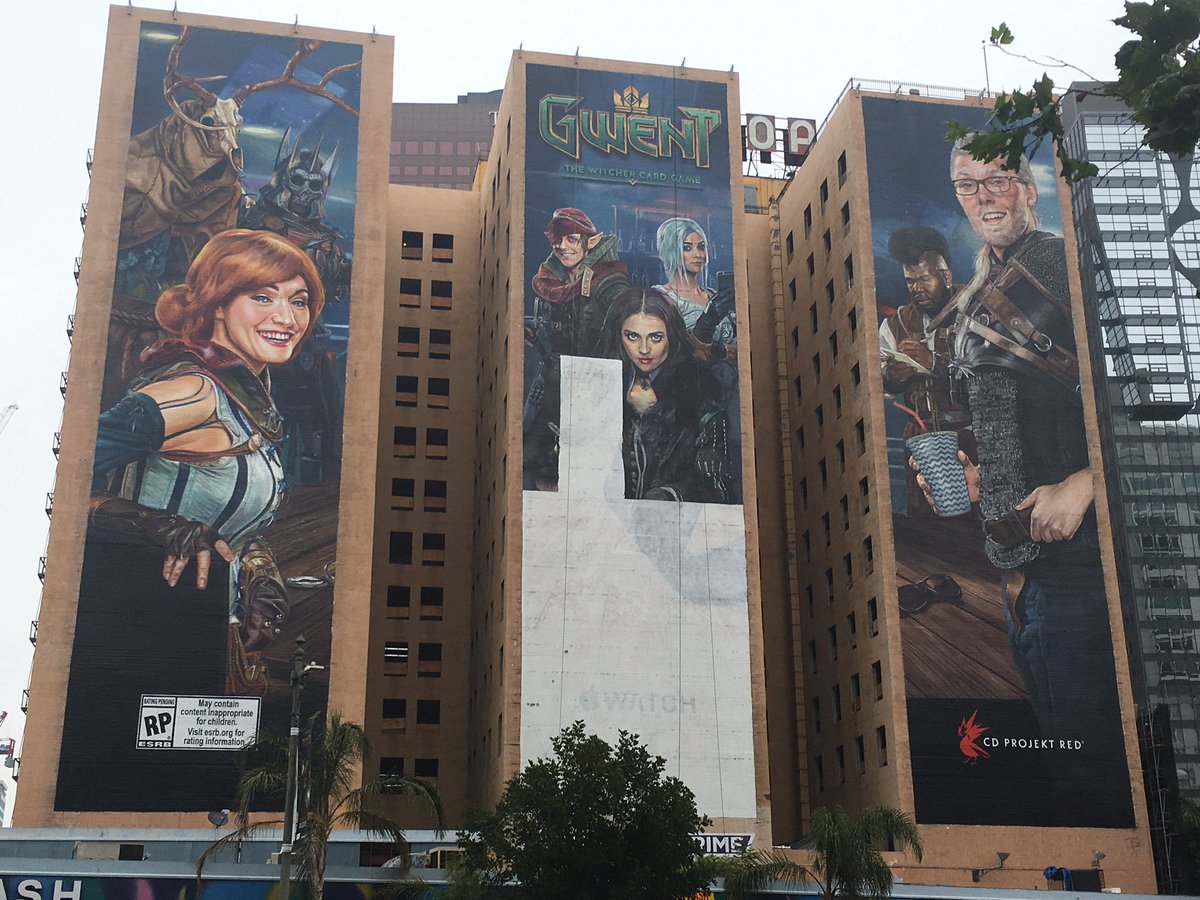 With Sony boasting that this is their year for games, as last year saw mostly tech innovations, it wouldn't be far-fetched to see God of War take a huge spotlight for itself. It is one of PlayStation's largest exclusive franchises, after all.
There is a lot to catch up on concerning the future of the God of War franchise – if you need help getting all caught up, we've got you covered. Check out what else is going on in this god-driven universe:
There is so much that fans of this brutal franchise are left in the dark about, but hopefully this year's E3 will shed some light on the many questions that gamers have all over the world. Perhaps some of the rumors will be laid to rest and we can get a solid release date for the upcoming title. Whatever they choose to reveal, the PlayStation showcase is going to be amazing. What titles are you most excited for this year at E3? Tell us everything in the comment section below, including your predictions! And don't forget to mosey on over to our Twitter feed for gaming and entertainment news, reviews, and more live 24/7!
With an arguably unhealthy obsession with Mass Effect, Liana has been an avid collector of gaming and comic memorabilia for well over two decades. With a passion for writing, gaming, and comics - she is currently working as Editor-in-Chief for the revival of Prima Games, with previous managing editor experience with several gaming publications including ComicBook.com, The Hollywood Reporter, TwinGalaxies, and other outlets. She is also the Co-Owner and Managing Editor for DFTG. You can find her on Twitter, Instagram, as well as several Facebook communities online.