After News of Sense8's Cancellation, Fans Started a Petition to Save the Series #RenewSense8
June 2, 2017
Comments Off

on After News of Sense8's Cancellation, Fans Started a Petition to Save the Series #RenewSense8
When news hit that the popularly dynamic show Sense8 was among the shows to receive the axe from Netflix, there was an instant uproar from fans of this intricate narrative. After just two seasons, the official word revealed that a season 3 was off the table and it didn't take long for "Sensates" to take to the internet to try to save their beloved show.
The petition itself is seeing its numbers swell at an impressive rate. At the time this article was written, they were just shy of 19,000 signatures of the 100,000 needed. The petition itself is new and spreading rapidly, so if you were among the fans that were disheartened by the news, you can add your voice to the collective right here.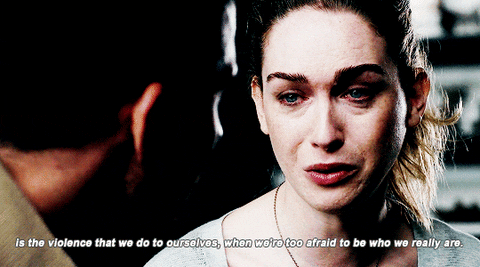 The news, though shocking, did not come without a little warning. Earlier this week, the show's actor Brian J. Smith reached out to his fans via Twitter stating that the show was in danger of being cancelled. He urged viewers to "make some noise" to keep the show's fate intact. Though the final blow finally reveal itself, shows have been brought back to life before.
Sense8 was a unique story that appealed to people worldwide for many different reasons. 8 strangers were brought together by a violent vision that allowed them to dive into the other's perception, feel what they feel, see what they see, despite being oceans apart. The cast and characters alike were a diverse group that is not often given a natural spotlight within the television media. A truly engaging and prolific story that many agree saw the end too soon.
What do you think about the Netflix cancellation of Sense8? What about the other beloved titles such as The Get Down? Do you think these "risky moves" that the head of Netflix wants to inspire is a smart move or business gone bad? Join in on the conversation in the comment section below, and don't forget to check out DFTG on Twitter for our 24 hour gaming and entertainment live news feed.
With an arguably unhealthy obsession with Mass Effect, Liana has been an avid collector of gaming and comic memorabilia for well over two decades. With a passion for writing, gaming, and comics - she is currently working as Editor-in-Chief for the revival of Prima Games, with previous managing editor experience with several gaming publications including ComicBook.com, The Hollywood Reporter, TwinGalaxies, and other outlets. She is also the Co-Owner and Managing Editor for DFTG. You can find her on Twitter, Instagram, as well as several Facebook communities online.