Serenity Crew Flies Their Way to Print
Firefly and Serenity belong to, arguably, the most endearing universe ever put to the screen, and both were conceived and directed by nerd culture sweetheart Joss Whedon. Fans of Firefly were inevitably disappointed by the abrupt end to the televised series, but they were awarded an entire feature length film for raising enough of an uproar. Serenity was a sort of condensed version of the television show that actually gave a bit of closure to the story that so many identified with.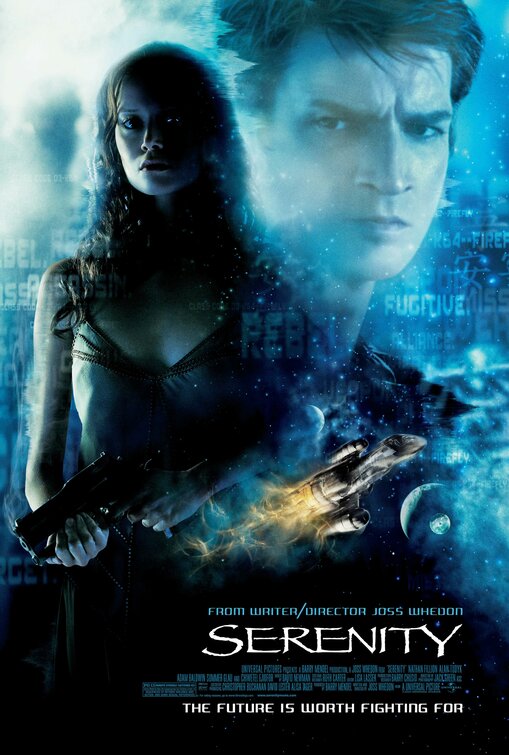 For many, the film Serenity was enough to sate the itch that came with not knowing about the shows protagonists, who all represent their own quirky side of humanity. Others wanted more, and I wouldn't be surprised if Whedon's inbox is stuffed to the brim with Firefly or Serenity continuation requests and fan-fictions at this very moment.
For those that want more from Whedon himself, your prayers have been answered! Dark Horse Comics is releasing their newest series of Serenity comics, starting with episode 1, Serenity: No Power in the Verse.
Whedon is no stranger to comics, and he has previously created his own series Fray (related to Buffy the Vampire Slayer) as well as Astonishing X-Men. This also isn't the first time Serenity has been interpreted in print, including the Critically acclaimed "Serenity: The Shepherd's Tale" as well as the "Serenity: Leaves on the Wind" series.
Individuals interested in purchasing the newest, "Serenity: No Power in the 'Verse #1" you're in luck, as it is currently on shelves in your local comic book store! If you don't have a place to buy comics, you can always order it online in print or digital format at the Dark Horse store.
Are you excited to see more of the adventures of Captain Mal Reynolds? Will you be picking up a copy yourself? Let us know in the comments section below!
With an arguably unhealthy obsession with Mass Effect, Liana has been an avid collector of gaming and comic memorabilia for well over two decades. With a passion for writing, gaming, and comics - she is currently working as Editor-in-Chief for the revival of Prima Games, with previous managing editor experience with several gaming publications including ComicBook.com, The Hollywood Reporter, TwinGalaxies, and other outlets. She is also the Co-Owner and Managing Editor for DFTG. You can find her on Twitter, Instagram, as well as several Facebook communities online.