Mass Effect Andromeda Full Gameplay Officially Unveiled at 2016's Game Awards
BioWare's latest space adventure, Mass Effect Andromeda, is arguably one of the most anticipated titles of the last few years – even more so in 2017. The Game Awards did not disappoint this year and we finally have the eagerly awaited gameplay inside look.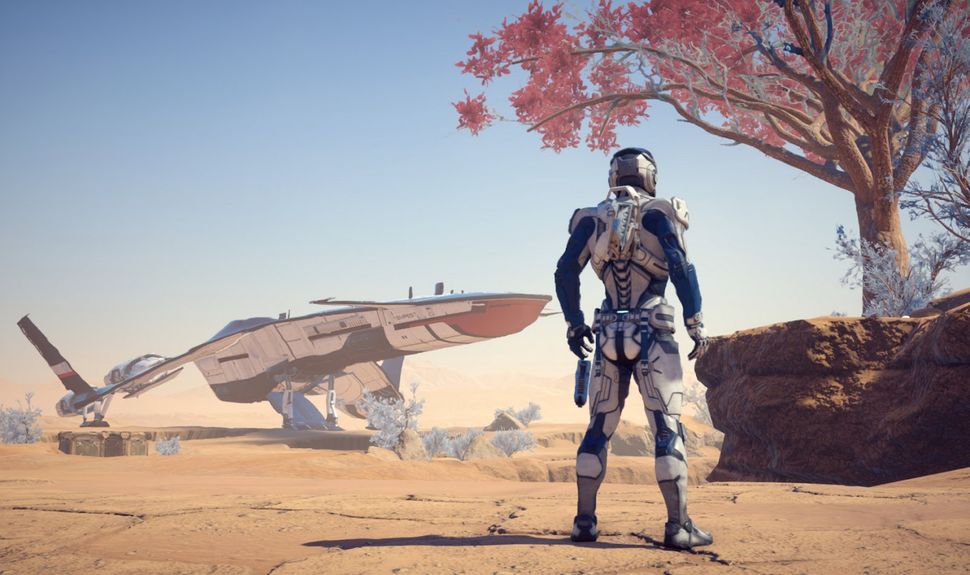 With the booming success that was N7 day, November 7th for those unfamiliar, we had the original trilogy come available to Xbox One via backwards compatibility, a brand spanking new story trailer, awesome merchandise, and more to celebrate the impending release. The one thing that fans kept asking for, however, was a full gameplay video to showcase Andromeda's mechanics. Your wish is our command, presenting Mass Effect Andromeda's gameplay video from the Game Awards '16 below:
New galaxy map inside look, which is something fans have been begging for. Resources are scarce, Planets are war zones – Krogans and Turians were both revealed officially!  You can recruit allies or make enemies. Looking at the dialogue wheel, the reaction times, and moralistic choices – the gameplay trailer is everything we wanted!
The Nomad – the new Mako – takes on any terrain. Ways to scan the environments in-suit make exploring boots on ground that much more immersive. New fights, new enemies, and new gear. Still no jumping, though. Dammit, BioWare!
If you're like me, this gameplay look made your fan-side tingle.  The tech, the game mechanics, exploration, and new recruitment all promise Andromeda to be one hell of a ride!
What are your thoughts on the video? Were the mechanics everything you were hoping for? Did you like getting a little more inside look before the drop in March of 2017? Sound off, N7ers, with your thoughts in the comment section below!
With an arguably unhealthy obsession with Mass Effect, Liana has been an avid collector of gaming and comic memorabilia for well over two decades. With a passion for writing, gaming, and comics - she is currently working as Editor-in-Chief for the revival of Prima Games, with previous managing editor experience with several gaming publications including ComicBook.com, The Hollywood Reporter, TwinGalaxies, and other outlets. She is also the Co-Owner and Managing Editor for DFTG. You can find her on Twitter, Instagram, as well as several Facebook communities online.