Adult Swim Previews Rick and Morty Season 3 – Rick LOSES it! (VIDEO)
Fans of Adult Swim's Rick and Morty held out hopes that 2016 would end on at least a high note for the show. Unfortunately, the promise of new episodes has gone unfulfilled as show creators have announced that season 3 will not be premiering until sometime in 2017. Even still, there seems to be some light at the end of the tunnel for viewers. While we didn't get any new episodes to enjoy, show creators Dan Harmon and Justin Roiland have provided us with a sneak peek of the season to come, and true to the show's heart, it's just as wacky as we would hope!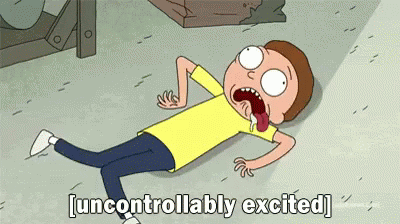 After last season's harrowing finale, fans were left wondering what could be in store for the titular characters. Luckily, some questions might have been answered. During a live stream on Adult Swim's website, fans got to preview a wholly incomplete snippet of the coming season as the preview showed off a look at how much the mad science escapades have taken a toll on both Rick and Morty. Morty, forced to reevaluate his life choices, breaks down while Rick, for the first time, seems totally shaken by the events that unfold. While this humanizes the characters a little more, the preview does hilariously show off some (possible) space insemination/racing… thing, before parodying Star Wars with a terrific fanfare. Although the stream is no longer available on Adult Swim's website, you can see the sneak peek below, via Rick Sanchez of YouTube:
https://youtu.be/YZY-X6exJNg
While the animations haven't been completed, and we only get a sprinkling of sound effects, the preview definitely speaks highly for what we can expect to come in 2017. Clearly, the push to end 2016 and start off strong with a new year is upon us, and we can only hope that season 3 of Rick and Morty comes sooner rather than later. We definitely need the laughs, that's for sure!
For more news about live streams, check out these articles below to keep yourself in the know:
So what do you think of season 3's preview? Are you a fan of Rick and Morty? Do you think Adult Swim has a great season in store for us? Let us know your thoughts in the comments below!