Global Mission Challenges Players to Catch 100 Million Pokemon in Pokemon Sun and Moon
Pokemon players around the world are embarking in a new challenge when playing Pokemon Sun and Moon. The online event is going on now and will continue until December 13th. So what's the challenge? Simple – collect 100 million Pokemon to unlock a special prize. Up to the challenge? Get your best trainer pants on, because it's going on right this minute!
It is important to note that goal calls for 100 million Pokemon to be gathered collectively, not individually so the task should seem a little less daunting. In order to cash in on the fun, make sure to log into the Game Sync function to begin the hunt. Make sure to do this before the December 13th deadline, and you are now a part of the festivities.
The prize? 1,000 Festival Coins to be used to purchase goodies in the Festival Plaza, the multiplayer hub found in Pokemon Sun and Moon.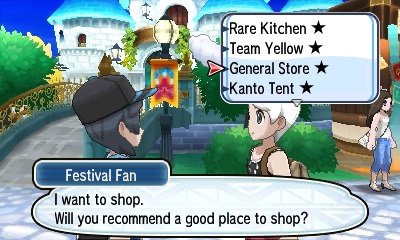 So what happens if that 100 million goal doesn't get met? Pokemon players will receive 100 Festival Coins simply for participating in the event so if you are playing the game anyway, it's a good way to rake in some extra in-game 'cash'.
What are your thoughts on the event? Interested in participating? Sound off with your thoughts below, we'd love to hear what you guys think of the latest game to hit the franchise.
Need more Pokemon in your life? Check out what else is going on in the Pokemon-verse:
With an arguably unhealthy obsession with Mass Effect, Liana has been an avid collector of gaming and comic memorabilia for well over two decades. With a passion for writing, gaming, and comics - she is currently working as Editor-in-Chief for the revival of Prima Games, with previous managing editor experience with several gaming publications including ComicBook.com, The Hollywood Reporter, TwinGalaxies, and other outlets. She is also the Co-Owner and Managing Editor for DFTG. You can find her on Twitter, Instagram, as well as several Facebook communities online.