Here is the Full List of Every Nintendo Switch Game Confirmed So Far (Updates Accordingly)
With the impending release of the latest console from Nintendo, the Nintendo Switch – gamers are wondering what they can expect from the next generation. With the innovative overhaul of the system itself and the introduction of more third-party titles than ever before, there's definitely a lot to be excited about. Wondering what titles you can get your hands on? Don't worry, we've got you covered. Below you can find a list of every Nintendo Switch game confirmed so far – bookmark it, because we will update the list accordingly!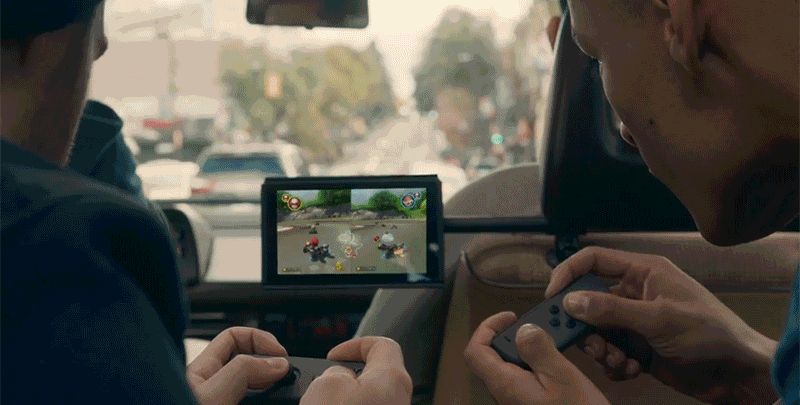 1, 2, Switch
1001 Spikes
Arms
The Binding of Isaac: Afterbirth+
Cave Story
Cube Life: Island Survival
Disgaea 5: Complete
Dragon Ball Xenoverse 2
Dragon Quest Heroes I + II
Dragon Quest X
Dragon Quest XI
Dungeon of Zaar
The Elder Scrolls V: Skyrim
Farming Simulator
Fast RMX
FIFA
Fire Emblem for Nintendo Switch
Fire Emblem Warriors
Graceful Explosion Machine
Has-Been Heroes
Hollow Knight
Human Resource Machine
I Am Setsuna
The Jackbox Party Pack 3
Just Dance 2017
The Legend of Zelda: Breath of the Wild
Lego City Undercover
Lego Worlds
Little Inferno
Mario Kart 8 Deluxe
Minecraft
Minecraft: Story Mode
Monster Boy and the Cursed Kingdom
NBA 2K18
Nobunaga's Ambition: Sphere of Influence
Oceanhorn: Monster of Uncharted Seas
Project Octopath Traveler
Project Sonic 2017
Puyo Puyo Tetris
Rayman Legends: Definitive Edition
Redout
Rime
Romance of the Three Kingdoms XIII
New Shin Megami Tensei
Shovel Knight
Skyrim
Skylanders: Imaginators
Snake Pass
Snipperclips: Cut It Out Together
Sonic Mania
Spelunker World
Splatoon 2
Stardew Valley
Steep
Super Bomberman R
Super Mario Odyssey
Syberia 3
Ultra Street Fighter II: The Final Challengers
Wonder Boy: The Dragon's Trap
World of Goo
Xenoblade Chronicles 2
Yooka Laylee
Excited about the titles confirmed so far? More games are being confirmed the closer we get to launch, so keep a tab open on DFTG for all of your Nintendo Switch news! And don't forget to follow us on Twitter for everything you need to know in gaming and entertainment with live 24/7 updates!
With an arguably unhealthy obsession with Mass Effect, Liana has been an avid collector of gaming and comic memorabilia for well over two decades. With a passion for writing, gaming, and comics - she is currently working as Editor-in-Chief for the revival of Prima Games, with previous managing editor experience with several gaming publications including ComicBook.com, The Hollywood Reporter, TwinGalaxies, and other outlets. She is also the Co-Owner and Managing Editor for DFTG. You can find her on Twitter, Instagram, as well as several Facebook communities online.