Meme-Inspired Final Fantasy XV Cosplay Has Found a Hilarious New Recipaaaaaay
Now that my giddy laughter has subsided, I can finally share this outstanding new Final Fantasy XV cosplay that is just the perfect correlation between a hilarious personality quirk of one of the main characters in Final Fantasy XV and the latest meme to kick of 2017. He's found a new recipaaaaaay!
If you've played the latest game in the Final Fantasy franchise, then you know that Ignis is an absolute nut with keeping his companions' tummies full with only the most delicious food. With an overly-analytical brain, he is constantly on the prowl for new ingredients for a new "recipaay."
No, seriously … that's how the character says it. It never gets old when looking for a good-natured laugh.
First, let's look at the meme this is based off of:
The meme revolves around esteemed Turkish chef that went viral for his unique (and kind of sensual) technique when seasoning his, uh … his meat. There's a joke in there somewhere. Dubbed "Salt Bae", Nusret Gökçe was the perfect muse for another intriguing chef we know: Ignis. See for yourself: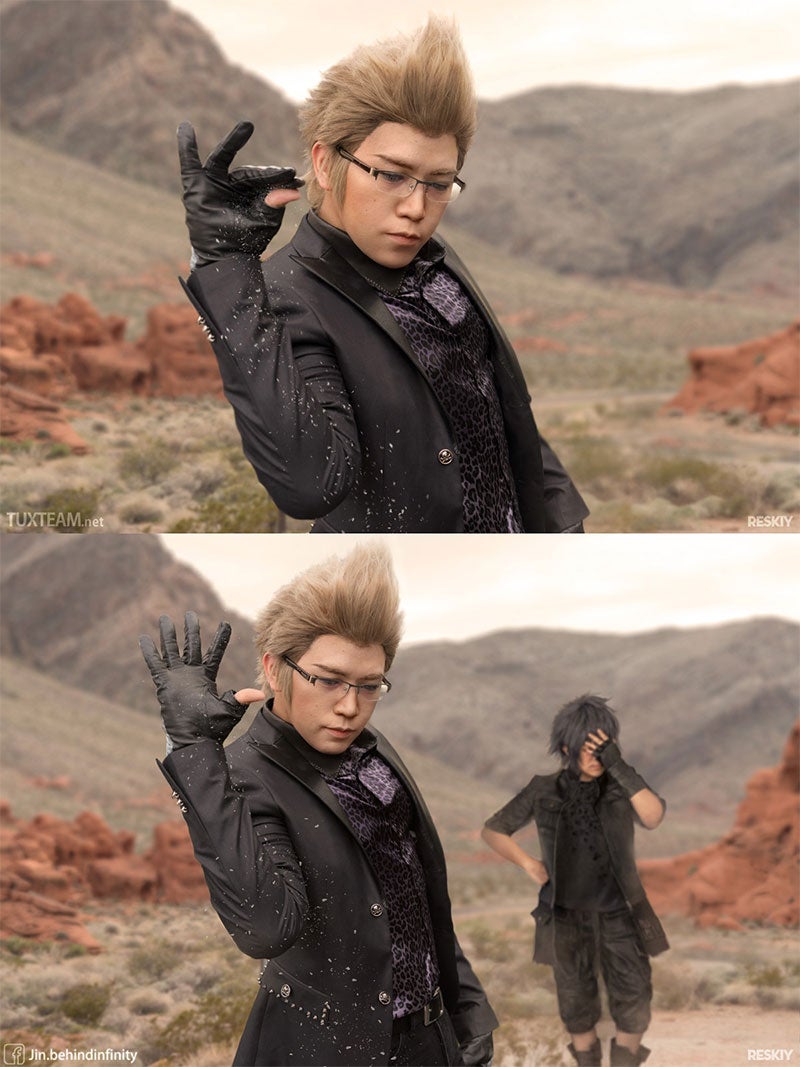 Ignis was portrayed by Miguel, while the "so over it" Noctis is portrayed by cosplayer Jin. The hilarious picture is courtesy of photographer, Reskiy. It couldn't be more perfect and as a fan of the latest Final Fantasy title myself and lover of a good meme, this creative cosplay set definitely gets the DFTG stamp of approval.
Like us and dig cosplay? Join in on the conversation in the comment section below and hit us up with some of YOUR favorite cosplayers! Don't forget to also check us out over on Twitter for gaming and entertainment news, reviews, and hilarious shenanigans 24/7!
With an arguably unhealthy obsession with Mass Effect, Liana has been an avid collector of gaming and comic memorabilia for well over two decades. With a passion for writing, gaming, and comics - she is currently working as Editor-in-Chief for the revival of Prima Games, with previous managing editor experience with several gaming publications including ComicBook.com, The Hollywood Reporter, TwinGalaxies, and other outlets. She is also the Co-Owner and Managing Editor for DFTG. You can find her on Twitter, Instagram, as well as several Facebook communities online.