Mortal Kombat 11: Aftermath Revealed Alongside RoboCop DLC (VIDEO)
May 6, 2020
by Hoi Duong
Comments Off

on Mortal Kombat 11: Aftermath Revealed Alongside RoboCop DLC (VIDEO)
It's the news all Mortal Kombat fans have been waiting for – a brand new story expansion and DLC for Mortal Kombat 11. Earlier this week, NetherRealm Studios announced a full reveal that teased the return of Shang Tsung alongside two mysterious figures emerging from a portal. Now, all the details are out in the open announcing a story expansion called Aftermath, new playable fighters,fatalities, stages, and more.
Confirmed by the trailer above, Shang Tsung was accompanied by Nightwolf and Fujin to halt Liu Kang and Raiden in their tracks before doom befell the world. According to the official Mortal Kombat 11 website, "Fire God Liu Kang, the new keeper of time and protector of Earthrealm, looks to secure the future he envisions. In order to do so, he is forced to enlist the help of some unlikely allies and familiar foes. Players will have to decide who they can trust and who they must defeat with fate on the line. Forge a new history."
In addition, there are three new playable fighters –  Sheeva, Fujin, and RoboCop. Available for all Mortal Kombat 11 players, there will be free content updates, new stages, and fatalities as well! Whether you want to submerge your foe into a pool of acid as they hang by a giant fish hook with Klassic, or finish them off with the power of friendship – there's a power move suited to your style. That's on the power of kindness: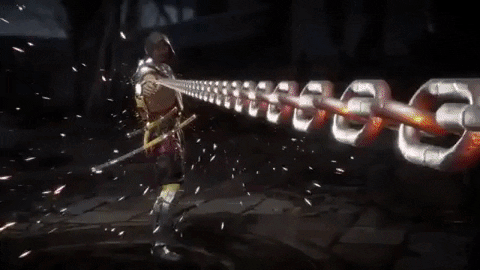 Mortal Kombat 11: Aftermath will be available on May 26th. Pre-orders are available now with price ranging from $39.99 to $59.99 (USD).
Are you happy to see a story expansion for Mortal Kombat 11? What do you think of the content this time around? Let us know what you think in the comments section below or start a conversation on Don't Feed the Gamers Facebook page. To stay up to date on gaming and entertainment news as it happens, follow us on Twitter! Here are some of our latest:
If you enjoy this writer's work, please consider supporting them by tossing a Ko-fi their way! Every little bit helps and aims to keep DFTG independent and free of bias. Thank you so much for your support.
Hoi is an elusive figure at DFTG, whose favorite past-times include chillin' in the Fade, reading manga, watching anime, collecting novelty items, and gaming.